We recognize that all our patients are unique and deserve to receive dental care that reflects their individual needs. Our experienced and talented dental team is committed to working with you and your family to create a comfortable, stress-free, and rewarding dental experience every time you visit our practice.
We are pleased to welcome you and your family, and we look forward to working with you.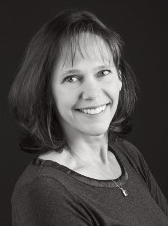 Jane
Office Manager
Jane was hired in 2008 as our office manager. She has more than 12 years of experience in the financial industry and eight years of experience as a stay-at-home mom, so organization is her biggest asset! Jane feels so very fortunate to be able to work with such a fun and dependable staff, and such a wonderfully diverse patient group.
Jane and her husband moved to Anacortes in 2000, and love to call it their home. When she's not at work, you will find Jane at the beach or in the mountains with her husband, two kids, and three dogs. She also enjoys walking the many beautiful trails on Fidalgo Island.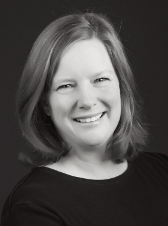 Sunni
Front Office
Sunni has worked at the Anacortes practice since 1994. She was first trained as a dental assistant and now works in the front office, and helps patients with all their appointment and insurance needs. Sunni has enjoyed being here for so long because she's had the chance to see many children grow up into healthy, happy adults who then bring their children here!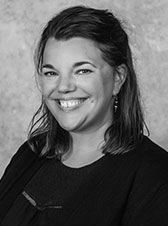 Des
Front Office
Des is a member of the front office team. She is here to assist patients with scheduling appointments, insurance billing, and check-in and check-out, as well as answer our phones. Des feels incredibly lucky to have the privilege to work with such an amazing staff every day. On top of our amazing staff, she believes our patients are equally amazing! Des absolutely loves seeing dental transformations happen!
Des is an avid lover of the great outdoors. In her spare time, she can most likely be found camping, fishing, and boating with her husband, two children, and her dog.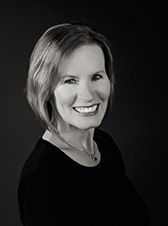 Karen
Dental Hygienist
Karen is a dental hygienist on our staff. She graduated from Clark College in Vancouver with a dental hygiene degree, and obtained her BS in dental hygiene from Eastern Washington University in 2011. She enjoys working with patients to help them improve and maintain their oral health. Earning patients' trust and seeing improvement in their oral health gives her great satisfaction.
Karen is a lifelong resident of Skagit County, having grown up in La Conner and currently living in Anacortes. She has two grown daughters and two grandchildren, Chayton and Mila. Away from work, Karen really enjoys traveling all over the world with her husband Richard. She also has fun spending time with her family and friends, hiking in the beautiful area in which she lives, reading, gardening, and riding her bike.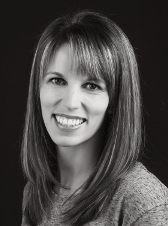 Kelsey
Dental Hygienist
Kelsey graduated from Portland Community College where she earned her associate's degree in dental hygiene. She enjoys helping patients learn proper home care and seeing their progress at future appointments. In her work, she strives for patient comfort and building individual relationships. Her previous experience in periodontal offices has made her very proficient in her hygiene care.
Kelsey lives in Sedro-Woolley with her husband and three children. In her free time, Kelsey enjoys exploring new areas of the Pacific Northwest, as well as crafting on cold Washington days!

Kylie
Dental Assistant
Kylie is a trained dental assistant from Kansas. She came to us from a fast-paced clinic with knowledge of a wide range of dental procedures. Kylie loves being a part of a patients' dental transformation and helping educate patients on their dental health.
Kylie and her husband, Garrett, enjoy anything and everything outdoors. Although Kansas will always be home, they look forward to making memories in their new home in the PNW.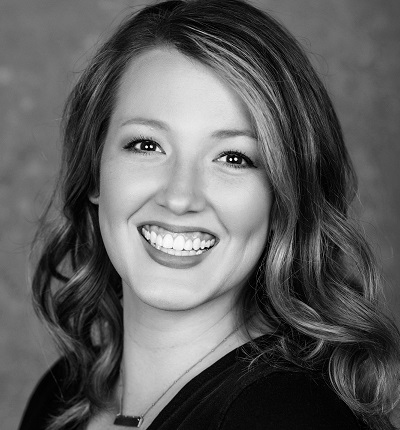 Aimee
Dental Assistant
Aimee recently moved to Anacortes from Savannah, Georigia with her boyfriend, Thomas, and their two pets. She feels blessed to live in this wonderful place. So far she has enjoyed hiking, sight seeing, and the fresh air!
Aimee has been a dental assistant since 2011. Her favorite thing about working in the dental feild is seeing patients smile, and helping them to achieve a great smile! She is happy to be a part of our team.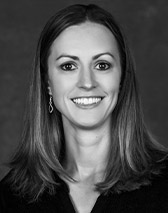 Jessica
Dental Hygienist
Jessica obtained her degree in dental hygiene in Minneapolis, Minnesota. She originally started in the dental field in 2006 as a full-time dental assistant and then transitioned to hygiene school in 2011. One of Jessica's favorites aspects of her job is educating patients on ways or techniques to improve their oral health and then seeing the positive results. She also likes to make patients feel comfortable during their dental appointments.
Jessica feels blessed to work with such a wonderful staff that is so focused on providing the highest quality of dentistry to all of our patients. In her spare time, Jessica enjoys traveling with her husband, skiing, mountain biking, hiking, and competing in agility with her dogs.